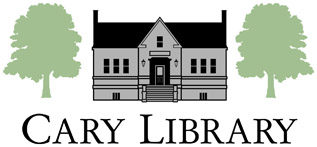 Cary Library Genealogy - Other Online Resources
Oral Histories
Aroostook County Oral History Project An oral history project from 1971-1972 covering what life was like during the turn of the century in many towns throughout Aroostook County.
Provided in WMA (Windows Media Audio) format. (All available audio tracks are listed on the left. The original index is listed on the right.)


Houlton Pioneer Times / Aroostook Pioneer - Newspaper Resources
The Centennial Edition of the Houlton Pioneer Times, Dated August 15, 1957.
Provided in Adobe Acrobat format by permission of the Houlton Pioneer Times and Northeast Publishing. There is also a Subject Index available for this issue (Compiled by Betty Fraser.) The Centennial Edition also includes an article on the Cary Library.


Illustrated Souvenir Edition of the Aroostook Pioneer, Dated Spring, 1895.
Provided in Adobe Acrobat format by permission of the Houlton Pioneer Times and Northeast Publishing. There is also a Subject Index available for this issue (Compiled by Betty Fraser.)


Compilations of Historical Archives and Book Indexes



Index to Marriages recorded in Houlton, Maine 1833-1885 (43 pages) - Compiled by Lorraine "Laurie" McQuarrie (MS Word version available) The library has photocopies of the original marriage and intentions of marriage records which the library can supply at a fee of $5.00 per record. To obtain a copy of the original record, please supply the name you are looking for, as well as your name, address, and appropriate fees. Submit requests to: Cary Library, 107 Main Street, Houlton ME 04730 Email inquiries will be responded to, but orders will not be accepted by email.



Buzzell's and Dunn's Funeral Home Records - The library has photocopies of Buzzell's and Dunn's Funeral Home original death records which the library can supply at a fee of $5.00 per record. To obtain a copy of the original record, please supply the name you are looking for, as well as your name, address, and appropriate fees. Submit requests to: Cary Library, 107 Main Street, Houlton ME 04730 Email inquiries will be responded to, but orders will not be accepted by email.



Amity Marriages 1892 - 1916 - Compiled by Margaret Frye, Amity Town Office



1895 Houlton Residents Directory - From The Houlton Directory 1895: A Complete Index to the Residents, Business, Streets, etc. of the Town of Houlton, Maine - with other useful information. Originally compiled and published by A. B. Sparrow. Edited by Betty Fraser, Cary Library, Houlton, Maine. (RTF version available)



1895 Houlton Business Directory - From The Houlton Directory 1895: A Complete Index to the Residents, Business, Streets, etc. of the Town of Houlton, Maine - with other useful information. Originally compiled and published by A. B. Sparrow. Edited by Betty Fraser, Cary Library, Houlton, Maine. (RTF version available)



Local Town and Family Histories
Miscellaneous Items



Membership Roll of Houlton Band of Maliseets as of September 28, 1980 (7.5 Mb) - from the Proposed Settlement of Maine Indian Land Claims; Hearings before the Select Committee on Indian Afffairs United States Senate, Ninety-sixth Congress second session on S. 2829 To Provide for the Settlement of the Maine Indian Land Claims; July 1 and 2, 1980, Washington, D.C.; Volume 2 - Appendix.



Off-Site Resources Specific to the Houlton Area
"Houlton" for all Houlton references on their site, or search for "Cary Library" for the items that we have submitted.








PLEASE NOTE: The library does NOT have birth, marriage, or death certificates. These materials may be requested from the Houlton Town Office for a small fee. Contact the town office at 21 Water Street, Houlton ME 04730, telephone 207-532-7111.