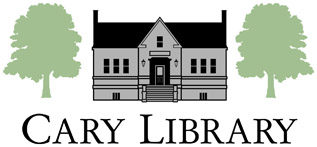 New Books - NonFiction acquired in the past month (sorted by author)
Click on book title to access Amazon.com editorial reviews.
Author & Title
Barry, Dave
Title: Lessons From Lucy
Barry, Dave
Title: Lessons From Lucy
Bilski, Tory
Title: Wild Horses of the Summer Sun: A Memoir of Iceland
Budiansky, Stephen
Title: Oliver Wendell Holmes
Fallows, James
Title: Our Towns
Harris, Kate
Title: Lands of Lost Borders: A Journey on the Silk Road
McCullough, David
Title: American Spirit
Olson, Lynne
Title: Madame Fourcade's Secret War
Park, Ed
Title: Telomere Miracle
Purnell, Sonia
Title: Woman of No Importance
Robertson, Cara
Title: Trial of Lizzie Borden: A True Story
Romney, Ann
Title: In This Together
Stager, Curt
Title: Still Waters: The Secret World of Lakes


Note: This listing is not associated with our online catalog.
For more details, or to submit a hold request for one of the titles above, access our catalog and enter the title of the book.